3⁄4 ounce butterscotch schnapps
3⁄4 ounce irish cream
3⁄4 ounce cream
caramel topping
Directions
Dip the rim into caramel topping. Layer each of these into a shot glass in the order given.
The secret is to pour slowly, barely dribble the liqueurs into your glass.
Start with your first liqueur and pour it into your glass, now take your spoon and place the tip of the spoon very close to your first liqueur, now carefully and slowly pour in your second liqueur over the back of the spoon and into the glass topping with cream.
Reviews
Most Helpful
Oh WOW Rita.... These were so good. Sweet and Lip Smacking Good. It took a few tries before I had the layering effect down but I got it. Just for reference...If you mess up on the layers, don't throw it away like I did. Drink it then try again...LOL. You'll get it eventually...ENJOY!! Thanks again Rita. Made for Photo Swap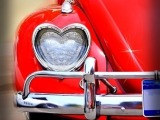 Loved this! The caramel was a great addition to the usual variations on Baileys and Buttershots. Thanks for posting!

WOW!!! Loved this so much I had a second! Be careful of this one, it tastes just like candy. I found myself taking a sip and then a lick of the caramel off the glass, then another sip, and a lick until the whole thing was gone. Thanks Rita!