alligirl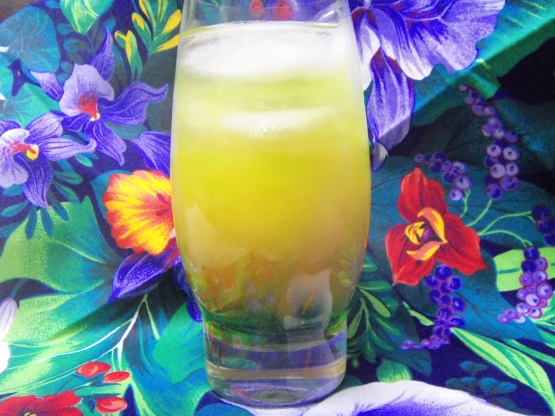 From Drinksmixer. The original drink has 2 ounces each. But I did it with 1 ounce each.

This drink sure was a bright spot on a cold day. I've been meaning to make it forever, but one or another of the ingredients kept disappearing! It's been a coon's age since I 'layered' a drink, and I believe the Midori should go first, as it is the heaviest liquor, but it sinks, so no big deal. You will need to mix this up a bit, otherwise you will be drinking whatever is on the bottom, through your straw. Thanks for sharing a taste of the islands, Boomette!
1

ounce bacardi limon rum

1

ounce malibu coconut rum

1

ounce Midori melon liqueur

1

ounce guava juice

1

ounce pineapple juice
Build over ice in a cocktail glass.