Libby's so Easy Sugar Cookies
Lvs2Cook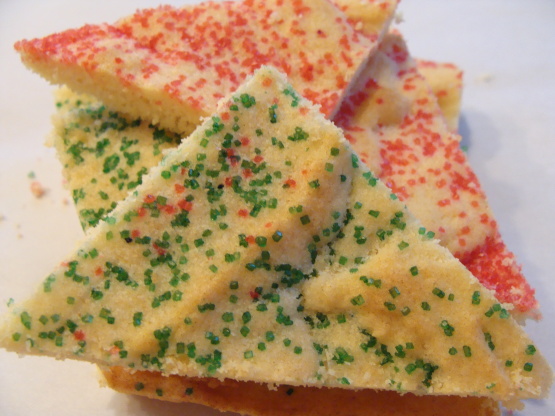 My daughter just loves these sugar cookies! They are super easy and delicious! Serving size is a guess.
Top Review by Noa Y.
Excellent! I made as the recipe first. It tasted good! and it was easy to make. On the second try, I minced orange pills and put in the dough after everything on of the recipe ingredients mixed up. Then sprinkled sugar on top before baked. They turned out to be another success!
Heat oven to 375º.
In large bowl, beat 3/4 cup sugar, butter, oil, milk, almond (or vanilla) extract and egg until light and fluffy.
Stir in flour, baking powder and salt; blend well.
Spread evenly in ungreased 15x10 baking pan; sprinkle with 1 tablespoon sugar.
Bake at 375º for 10 to 12 minutes or until light golden brown.
Cool 5 minutes.
Cut into squares.