awalde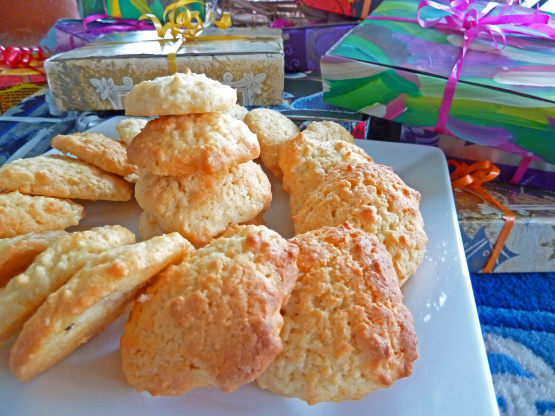 From my mother-in-law's recipes. It's really old and I don't know where she got it, but it's really coconutty. These are good and she made them a lot when Rudy was little in the 40's and 50's.
Preheat the oven to 350 degrees Fahrenheit.
Cream the butter and sugar together until fluffy.
Add eggs, vanilla and salt; mix well.
Sift dry ingredients together.
Add to butter/egg mixture alternately with the sour milk.
Fold in the coconut.
Spray your baking sheet with cooking spray.
Drop batter by teaspoons onto baking sheet.
Bake approximately 15 minutes or until lightly browned (these cookies will spread a little).