Nasseh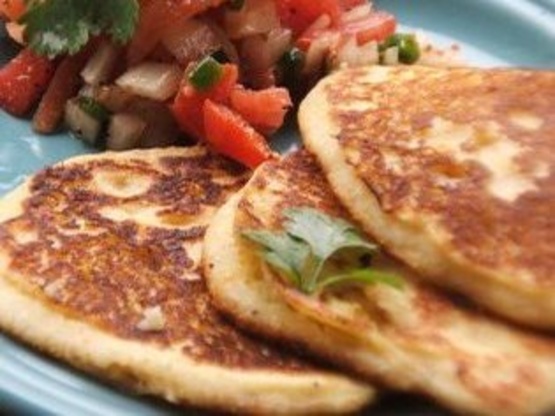 During my recent visit to Morocco, I enjoyed this Berber flatbread on several occasions and even watched my host make a loaf for me on one occasion. Her version had no butter in it and more water and I wish I'd been more careful about writing down her process. This recipe comes from the web and is attributed to "The Great Book of Couscous" by Copeland Marks. I am making this untried recipe public in hopes that someone with better knowledge of the cuisine can offer feedback.
Warm the butter and oil together.
Add all the remaining ingredients and mix together, stirring vigorously.
Knead the dough for 5 to 10 minutes.
Oil a 10-inch skillet lightly with vegetable oil.
Take 1/3 of the dough and form in into a ball, then press the ball into the skillet with your fingers to shape a round, flat disc, not quite 1/2 inch thick.
Fry over low heat for 10 minutes on each side, until light-brown.
Serve at hot or at room temperature.