Super comfort food from Cuisine At Home. We prefer using 1 medium size lemon for the zest and juicing aspect. I hope you enjoy this as much as we do. A variation of French farcir except the stuffing is underneath the chicken. This is really good when using a cast iron pan.
3 tablespoons extra virgin olive oil
3 large onions, halved, sliced into half-moons (about 2 lbs)
2 cups celery, sliced
2 teaspoons lemon zest, minced
1 1⁄2 teaspoons kosher salt (to taste)
1 teaspoon garlic, minced
1⁄2 teaspoon fresh ground pepper
1⁄2 teaspoon dried thyme
1⁄2 teaspoon red pepper flakes
1⁄4 cup fresh Italian parsley, chopped
1⁄2 loaf French bread, cut into 3/4 inch slices
cooking spray
1 (3 -4 lb) whole chickens, cut up
1⁄2 teaspoon fresh ground pepper
1⁄2 teaspoon kosher salt (to taste)
1 lemon, juice of, medium size
Directions
Preheat oven to 375 degrees.
Saute onions and celery in olive oil over medium heat for about 10 minutes; stirring occasionally.
Add zest, salt, garlic, pepper, thyme, and red pepper; continue to saute until onions and celery are soft and translucent, about 5 more minutes; remove from hear. Stir in parsley and set aside.
Spray chicken on both sides with cooking spray; season with pepper and salt.
Layer bread, onion mixture, then chicken in a lightly oiled pan.
Pour lemon juice over chicken (the amount of lemon juice depends upon what you prefer) and roast, uncovered for 1 1/2 hours, or until golden brown and at least 160-165 degrees. Check for doneness the last 15 minutes.
Remove from oven and serve, spoon some bread and vegetables onto each plate and top with chicken. Enjoy!
Reviews
Most Helpful
What a wonderful recipe WiGal, we enjoyed it very much. Perfectly cooked chicken, that was crispy, moist and tender, with a very flavorful, citrusy tasting stuffing. I baked the chicken for 75 minutes and did use the red pepper flakes, we enjoyed the subtle heat it brought to the dish. A wonderful meal served with mashed potatoes and baby carrots & sweet peas. Thank you so much for sharing a recipe that my family will enjoy again and again. Made for Holiday Tag.
Great roasted chicken recipe with a wonderful "stuffing-like" bonus. The bread/celery/onion mixture was so yummy. You just have to watch your cooking time to make sure you don't start to blacken the bread. The chicken flavor was outstanding. I cooked mine for about and hour and 15 minutes. The only change I will make next time is to omit the red pepper flakes. I do like spice in recipes, but this recipe seems more like pure comfort food. Thank you for posting! Made for Please Review my Recipe in the Cooking Tag Games forums.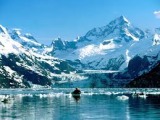 What a great recipe!!! I made this for dinner last night and served it with mashed potatoes/gravy and corn, the whole family loved it. I used 4 small chicken thighs with skin and one large b/s chicken breast for DS. I made 1/2 of the recipe and left out the crushed red peppers (personal preference for this type of dish) and then followed as written. I also roasted 2 chicken breasts in a separate pan for Cooked Chicken for Recipes - Barefoot Contessa Style and used the dripping to make the gravy for Lex's chicken. Thanks for sharing such a great recipe/change to the normal roasted chicken and dressing. Made for PRMR Tag Game.