Lexington-Style Vinegar Pulled Pork Sauce
Bergy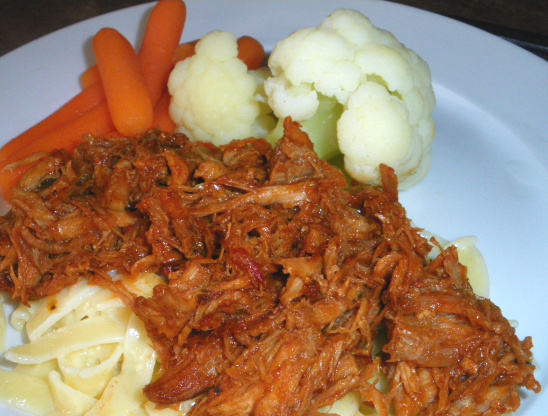 Found this recipe in Chile Pepper magazine and modified it a bit. Never having had pulled pork in Lexington, I can't say whether or not it is authentic. I can say it was a really good addition to pulled pork.

This is so yummy. I love a vinegar based sauce for pulled pork so I went looking for one. I'm so glad I chose your recipe. Its tangy yet subtly sweet. Perfect accompaniment for the pork. Thanks for sharing with us all.
Mix all ingredients together and let sit for at least 10 minutes.
The longer it sits, the hotter it will get so start with a lesser amount of red pepper flakes if you're a wimp like me.