Lexington Barbecue Dip (A La Craig Claiborne)
teresas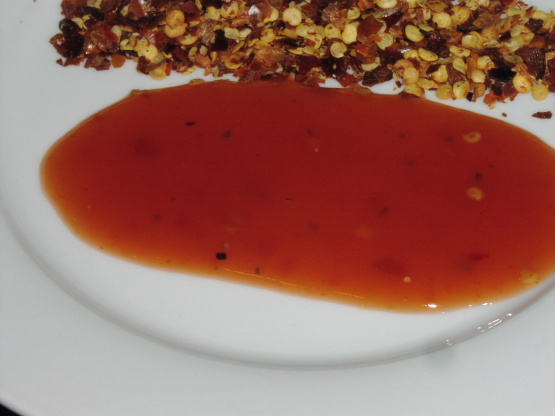 The recipe said that you can use this sauce on anything and it will be the better for it but specifically recommends BBQ'ed meats and poultry.

Nice easy sauce! It had a lot of flavor, with a bite of tang and heat from the peppers. Thanks for sharing! Culinary Quest '14
Combine all ingredients in a small sauce pan and bring to a simmer.
Cook, stirring, until the sugar dissolves.
Remove from the heat and let stand until cool.
Spoon a small amount of the sauce over barbecued meats and poultry.