Lettuce With Apricot Salad and Honey-Raspberry Dressing
gailanng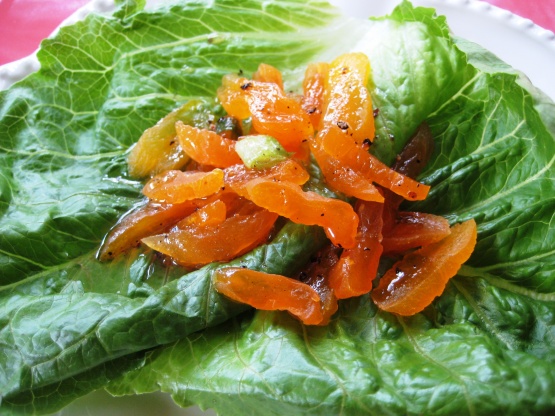 Not only do the apricots add a beautiful color to this salad, but they contain nutrients to help hearts and eyes. To our diets they add vitamin A (a powerful antioxidant) and C, potassium, beta-carotene and that much needed dietary fiber.
Tear lettuce into bite-sized pieces. Place in bowl and sprinkle with apricots.
Process olive oil, vinegar, honey and onion or shallot.
Pour dressing over lettuce and toss. Season with salt and pepper.
Arrange over Boston lettuce on individual plates. Spoon lettuce/apricot mixture over.