Less Sugar Canned Strawberry Jam
Prep 20 mins
Cook 25 mins

We think this version tastes much better than the full-sugar jam. Make sure to use Sure-Jell's less sugar or no sugar needed pectin in the pink box.
6 pints strawberries, cut and crushed to yield 6 cups crushed berries
4 cups sugar
1⁄2 teaspoon butter (optional)
1 (1 3/4 ounce) boxpowder Sure-Jell (for less or no-sugar needed jam)
Directions
Wash jars & screw bands in hot soapy water. Rinse well in warm water. Pour boiling water over flat lids in a pan off the heat. Let stand in hot water until ready to use. Drain well before using.
Fill canner half full of water and bring to a simmer.
Prepare berries by crushing 1 cup at a time using a potato masher.
Measure exact amount of fruit into an 8qt. saucepan.
Measure the exact amount of sugar into a separate bowl. (Do not reduce sugar or use sugar substitute. Look up no-sugar-needed recipes for those amounts.).
Mix 1/4 cup of sugar from measured amount with Sure-Jell. (Make sure to use the pink box of less or no sugar needed pectin!).
Stir sugar & pectin mixture into berries. Add 1/2 teaspoons butter to reduce foaming, if desired.
Bring to a full rolling boil (a boil that does not stop bubbling when stirred) stirring constantly.
Stir in sugar, quickly. Return mixture to a full rolling boil and boil exactly 1 minute, stirring constantly.
Remove from heat. Skim foam from top with metal spoon.
Ladle quickly into jars to within 1/8 inch of top.
Wipe jars' rims and threads and top with two-piece lids.
Place jars in water bath canner for 10 minutes, then remove from canner. Let cool completely before storing. Press on middle of the lid to make sure lids have sealed. If not, store in refrigerator.
Most Helpful
This jam is absolutely delicious for a low sugar recipe. Love it!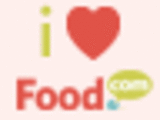 I can't believe how difficult it was to find this recipe on the Sure Jell site.. they only had freezer jam using this low sugar product. I am extremely pleased with the results. So far (they are cooling now) I have noticed no rising of the solids in the jar, and it jelled up beautifully. I got to taste some, and am currently eating the foam that I removed on a piece of toast and it is just lovely. <br/>It is important to note though that I used my own strawberries, not those found in the mega mart. Because of that, the jam is a bit more sweet than I would have preferred, but it is FAR less sweet than those syrupy jams with the full sugar type pectin varieties. Next time I may add a touch of real lemon juice to brighten up the flavors a bit, but I am not sure how that would affect this type of pectin. This is an excellent recipe and will create a lovely jam if you follow the directions precisely. Thank you for posting this. :)

This is yummy-licious!!