Parsley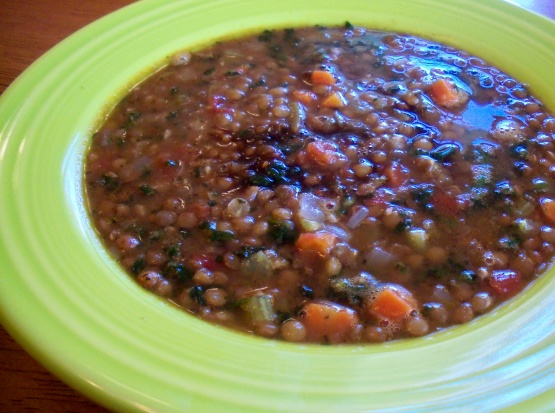 I like this recipe because it is healthy and it tastes really good! it is a great way to try lentils if you never have.
in a large soup pot, heat oil over med heat. add onions, celery and carrots; cook and stir til onions are tender. stir in garlic, bay leaf, oregano, and basil; cook for 2 minutes. stir in lentils, add water and tomatoes. bring to a boil. reduce heat, simmer for at least 1 hour. when ready to serve stir in spinach, and cook til it wilts. stir in vinegar, and season to taste with salt and pepper and more vinegar if desired.
* you can yop it off with a dollop of low-fat cheese or sour cream just before serving.