Parsley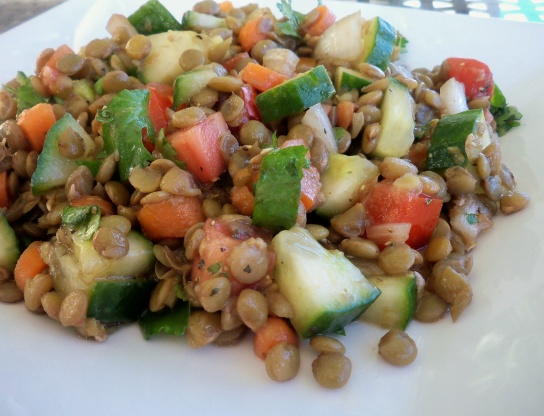 A wonderful alternative to standard lentils. Great flavor!
Place lentils in water. Bring to a boil. Cook until lentils are tender, yet still have some firmness (about 15-20 minutes).
Drain & rinse to cool.
Mix together oil, vinegar, mustard, salt, sugar, basil, oregano, garlic, pepper & 2 Tbs water.
Add remaining ingredients to the lentils. Stir in the dressing.
Refrigerate at least 2 hours to allow flavors to mix. Serve cold.