Lentil, Onion and Cucumber Salad
Parsley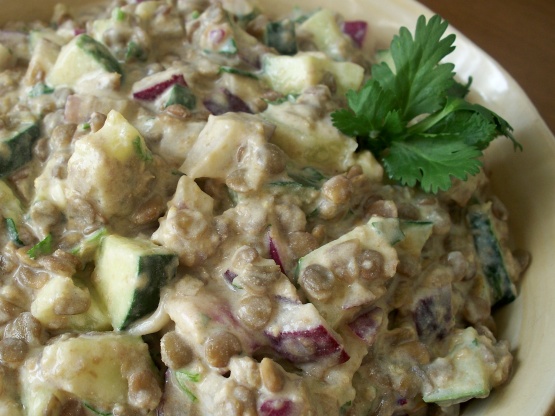 I've found that this actually works better with canned lentils, instead of fresh. Also best to make the day ahead.

I made this in the morning. The flavors married nicely. I did add some crushed garlic (I add garlic to pretty much everything). This was a very fresh salad. Thank You. [made for AUS/NZ recipe swap #20, Sept. 2008].
Mix lentils, yogurt, cumin, onion and cucumbers in a bowl.
Add salt and cilantro to taste.
Refrigerate for 6-8 hours before serving.