Lentil, Garbanzo and Tomato Salad
Mandy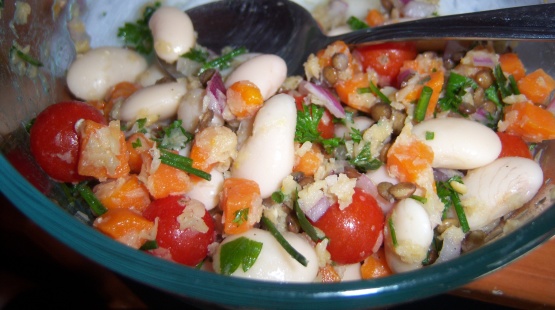 This is an easy, delicious and healthy salad. Serve immediately. May also be made up to 4 hours ahead. Cover and refrigerate. Bring to room temperature before serving.
Combine the water, lentils, carrots and bay leaf in a saucepan and bring to a boil. Reduce heat, cover and simmer for 25 minutes or until the lentils are tender. Drain, transfer to a large bowl and cool.
When the lentils are cool, stir in the remaining ingredients. Season with salt and pepper.