Lentil and Vegetable Soup
Parsley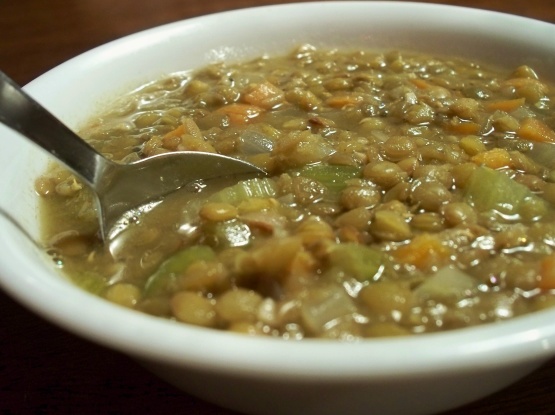 I love meals that have lots of fiber. This one has 6 grams per serving, and only 260 calories. The fat content is at 4 grams. I received the recipe from Self's 30 day challenge.
Heat oil in a saucepan over medium heat.
Saute celery, onions, carrots, shallots and garlic until onions are translucent.
Add vegetable stock and lentils.
Cook uncovered until lentils are just tender but not too soft.
Before serving, add mustard, vinegar, salt, and pepper.