Bergy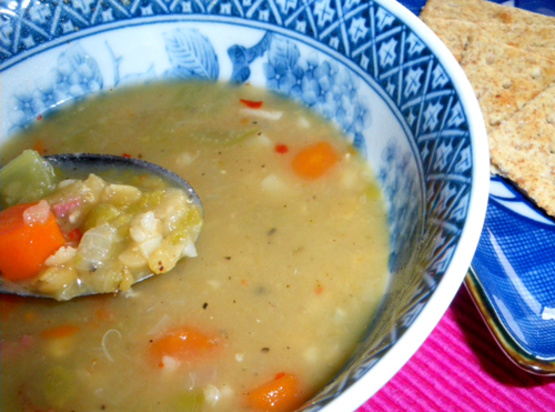 Use a smokey bacon for best flavor. If you prefer not to spoon off the bacon fat omit the olive oil.

Top Review by Bergy
Man this is good soup - I am glad because I doubled the recipe and will freeze in 2 serving containers. I Cooked the lentils alone in 6 cups water for 45 minutes, then added all the veggies with the bacon & onion pre fried. I added 900ml of Chicken stock, 1 tsp thyme & 1 tsp chili flakes. Just perfect. Thanks for posting Len
Dice the onion and cook with the chopped bacon over medium low heat until the onion is soft and the bacon is lightly brown.
spoon off excess bacon fat.
Add the lentils, carrot, celery, salt, ground cloves, olive oil and water, bring to a simmer, cover and cook for 1 hour.
Add the potato and simmer 25 minutes.