Lenka's Famous Mashed Potatoes
NELady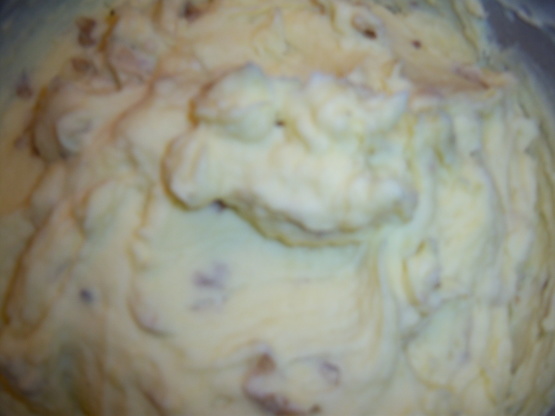 this is one of my favorites. my mom used to make it all the time. this is really hearty, and great for the whole family. a Kitchen-Aid mixer may come in handy. i hope you enjoy!!!! P.S. if you have leftovers, put them in the fridge and warm up again in a pot with butter!!
peel your potatoes.
boil them until they are soft.
put your milk (or cream) into a pot, warm over medium heat.
gradually add your butter and nutmeg.
put you boiled potatoes into you Kitchen-Aid mixer (or mash buy hand).
gradually add your milk mixture.
mash until fluffy.
season to taste and enjoy!