To make this typical north African soup use yellow split peas, its the secret ingredient according to my colleague. This makes a wonderful lunch served with garlic bread and a light fruit salad.
1 cup split peas, yellow (green peas may be used)
1 cup celery, sliced
4 cups chicken stock
1⁄2-1 cup water (optional)
1⁄2 teaspoon salt
1⁄2 teaspoon pepper
1 teaspoon cumin, ground
3 tablespoons lemon juice, fresh
2 tablespoons margarine
2 tablespoons flour
Directions
Cook the peas and the celery in the chicken stock for 45 minutes.
Once the peas are tender, puree.
Add the seasonings, lemon juice and flour to the melted margarine, adding small amounts of the soup to thin (if necessary).
If you find the soup too thick add the optional water.
Add the margarine mixture to the soup and simmer 15 minutes before you serve.
Most Helpful
What a lovely, delicious soup! And so easy to make. I halved the recipe because I was out of yellow peas, and it made a wonderful lunch for the two of us. I'll make this again! Thanks for posting! Made for For Your Consideration.

Fabulous soup! I couldn't find the yellow peas (tried 4 stores!) but the green worked really well. I loved the consistency of this silky soup. The taste was wonderful - I especially loved the hint of lemon. I will put this soup into my rotation. Thanks so much!!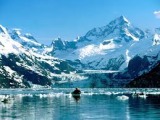 Outstanding, This is wonderful soup that is very simple to make. I too have to say that the 4 servings would be on the small side. I made it for lunch and used half of it. It's a delightful twist on the standard pea soup with ham, The cumin and lemon open a brave new world of pea soup goodness. I skipped the margarine (to save some fat) and the flour because it wasn't needed, in fact I needed to add a bit more water. I can't imagine why I haven't made this sooner but I'm so glad that I finally did, :D. Made for Photo Tag.