Lemony Shredded Brussels Sprouts
Boomette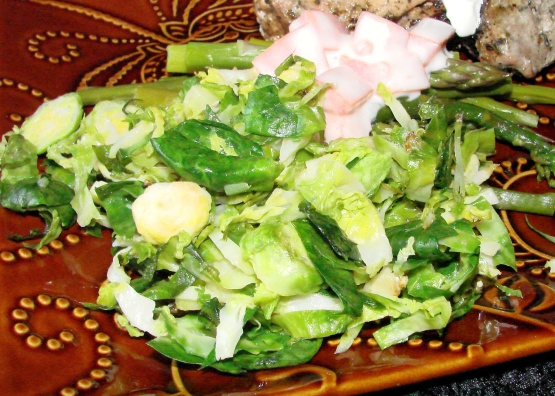 A simple recipe for Brussels sprouts, these sound delicious. From Everyday Food, December 2008.
In a large nonstick skillet, heat oil over medium-high heat.
Add Brussels sprouts and 2 tablespoons water; season with salt and pepper.
Cook, stirring occasionally, until crisp-tender, 8 to 10 minutes.
Remove from heat, and stir in lemon juice.
Serve immediately.