Hadice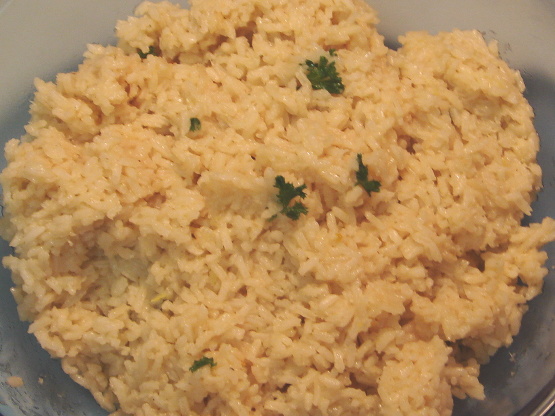 This takes plain ol' rice to a new level. Goes particularly well with chicken. If you don't use chicken stock, this side dish is vegetarian/vegan.

Great rice dish. I used cilantro instead of the parsely. I also used the juice of a whole lemon. I added garlic to the onions as well. Looking forward to the leftovers tonight!!
In a heavy saucepan, heat oil over mediumheat and cook onion for 5 minutes, or until softened.
Stir in rice, then stock, and bring to a boil.
Reduce heat and cover; let simmer for 20 minutes, or until rice is tender.
Stir in lemon zest, lemon juice, and parsley; taste and add pepper if you wish.
Note: this reheats very well so don't fret if this makes too much for your family.