gailanng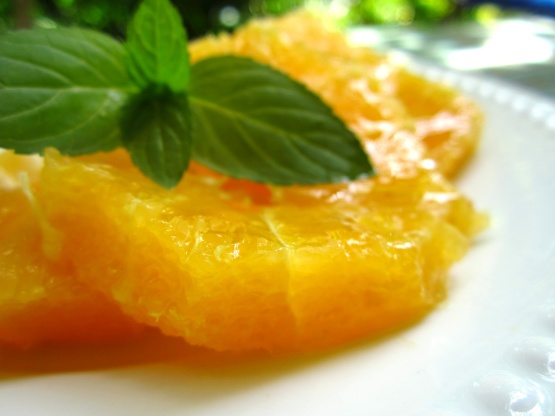 The recipe for this simple dessert was found in the 1995 Vegetarian Times Complete Cookbook.

Simple, quick, healthy, delicious. I loved the sweet-tart topping for the orange slices.
Slice oranges thinly & place in a serving dish.
Whisk together lemon juice & honey & pour over oranges.
Cover & chill at least 30 minutes before serving.