Lemony Green Beans With Shiitake Mushrooms
Prep 15 mins
Cook 20 mins

Adapted from a Bon Appetit recipe - the original did not include lemon. Serving size is based on a holiday meal, it probably serves half as many if it were your only vegetable dish. Note: you can rehydrate dry shiitake mushrooms if you can't find fresh. Thank you to LifeIsGood for putting this in her best of 2015 collection!
Directions
Melt tub margarine in a nonstick skillet over medium high heat. Add mushrooms and sauté for about 5 minutes. Remove and reserve, covered.
Add shallots and garlic to the pan and sauté until they soften, about 2 minutes.
Add green beans and toss to coat. Add lemon juice and wine, cover, and simmer on low until most of the liquid evaporates, about 10 minutes. Be careful not to overcook them, the beans should be crisp-tender.
Add mushrooms back in and warm for about 1 minute. Season to taste with salt and pepper, and serve.
Reviews
Most Helpful
This was so easy to prepare...and the hubby who doesn't like green beans raved about this one an only green been dish he is willing to eat...I made as posted with the exception of using butter instead of the margarine...made for "Best of 2015" tag game...

Excellent green beans! I ended up using sliced button mushrooms because there was only one package of shiitake mushrooms left in the store and they looked questionable..ha. I used the least amount listed for the lemon and thought it was perfect. Delicious green beans with the mushrooms, shallots and garlic. Company worthy. Thank you! Oh..tucking this into my best of 2015 file!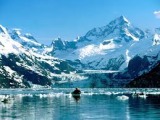 These green beans where great, I loved the lemon flavor and the shiitake mushrooms where a nice touch. Will make these again.