Lemony French Bread, Grilled
loof751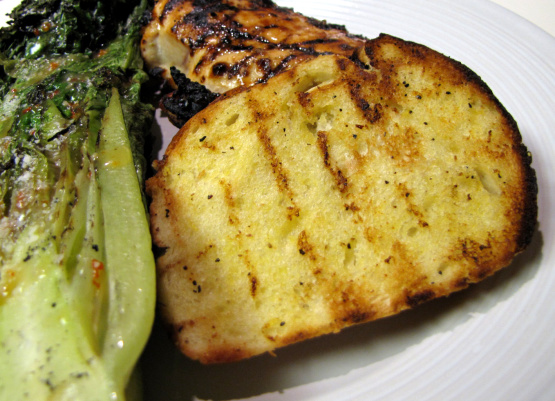 Although slightly changed, the original of this recipe was found in the Southern Living, Summer Grilling 2009 cookbook.

Great recipe Sydney Mike! The perfect amount of lemony-ness. My dearest husband made french bread from scratch and the 8 thick Texas-toast size pieces soaked up the butter mix perfectly. DH did burn most of them on the grill slightly because he forgot about them while playing with our new kitten, but they were still great. Thanks for the keeper!
Preheat grill to 350 to 400 degrees F (medium-high).
In a small bowl, combine butter, zest, garlic powder & lemon pepper, then spread this on both sides of the French bread slices.
Grill, without the grill lid, 2 minutes on each side or until lightly browned.