kolibri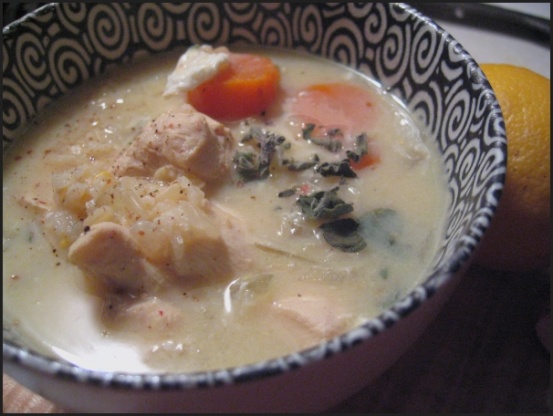 Greek chicken soup revised for today's bizzy cooks! Yummy and comforting! Since you stir the eggs in it does not form 'drops' like egg drop soup. If you want 'drops' just do not stir.

If I could give this extra points for winning over picky kids, I totally would. Very yummy soup and it gets even better when saved for the next day. I used wild rice since the type of rice isn't stated. I think this is going to be my go-to recipe when I have left-over chicken. 100 stars Mama.
Combine broth, boullion, carrots and onions in dutch oven with 5 cups of water and bring to a boil.
Add chicken and rice, reduce heat and simmer for 20 minutes.
Whisk eggs and lemon juice and quickly add to hot soup while stirring so eggs do not cook instantly.
Add oregano and season with salt and pepper if desired.