Lemony Caesar Salad Dressing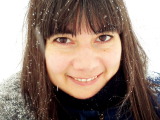 This is from Taste of Home magazine and after discovering it, I've never bought Caesar dressing again. I love it that there's no quickly perishable ingredients and it's all stuff pretty much everyone has on hand at any given time.
Directions
Combine all ingredients in blender.
Cover and process until creamy.
Serve over torn lettuce with Parmesan cheese and croutons.
Reviews
Most Helpful
The lemon was subtle and agreeable, but would like to add anchovies and more garlic for Caesar Salad Dressing. Used as the non-mayo salad dressing in Summer Tuna & Pasta Salad.

This salad dressing is good and lemony, I like it. I made it just as the recipe stated, except for a little more garlic and lemon juice. Next time I make this I plan to add anchovies (which I really like), and Parmesan cheese when I blend it all together.

I made this dressing for a potluck and it got scarfed up immediately! Thanks for sharing!