Limoncello cocktail with ice cream!!!
2 ounces lemon schnapps
2 ounces limoncello
1 scoop ice cream
Directions
Add all ingredients into a shaker and shake away!
Most Helpful
Yummmmm!! I have to say the name of this cocktail stopped me in my tracks, I just had to take a look and so glad I did. I LOVE limoncello! This is like drinking a lemon version of an orange creamsicle. Love it!! Thanks for sharing diner524!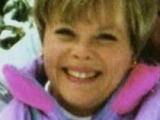 Love frou frou drinks. They sneak up on me and render me unconscious...aaaaand being knocked out is the same as just sleeping, right? Made for 123 Hit Wonders.