Alia55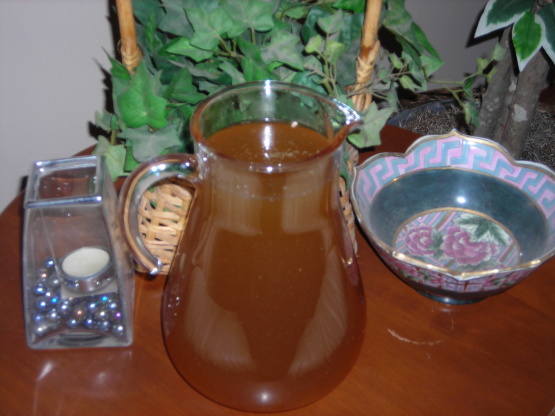 Nice and refreshing with a light lemony flavor. Lovely on hot days!

I made this for a cookout as a beverage for the pregnant members of the group...by the end of the night everyone was drinking it! Very refreshing.
Coarsely chop bottom 4 inches of lemongrass.
Trim tops, remove outside leaves, and save for garnish.
In a small saucepan, bring water to a boil.
Add tea bags and lemongrass, remove from heat, and steep for 10 minutes.
Strain.
Sweeten to taste with sugar then refrigerate until ready to serve.
Serve in a tall chilled glass full of ice.
Garnish each glass with a lemongrass top and a lemon wedge.