Lemonade With Jar Jelly's Making It Your Flavor of Choice
Rita1652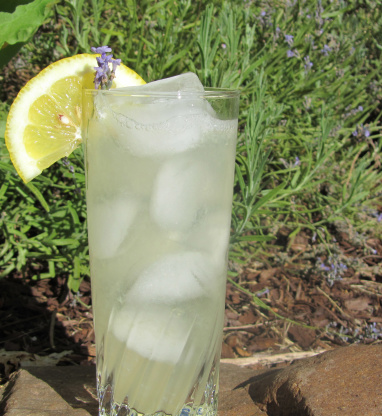 Using Lavender Jelly With Chamomile or your favorite jelly in place of the sugar gives the lemonade sweetness and added flavor. All you have to do is heat a little mix with the lemon juice and the rest is easy just relax and enjoy a tall glass of this lemonade. Try mint, strawberry, raspberry rosemary, or thyme jelly.

While I'll have to admit to adding a bit of sugar (not much though), this was a reat way to add a special flavor to lemonade in a pinch. Everyone has a variety of jellies on hand, so this was a no-brainer and a good way to offer guests something different in a flash.
Warm jelly in microwave to liquefy. Pour into a large gallon size container. Add lemon juice and stir to blend. Stir in the cold water. Pour over a glass full of ice and garnish to match the jelly used. As lavender with lavender jelly, Strawberry with strawberry jelly.