Lalaloula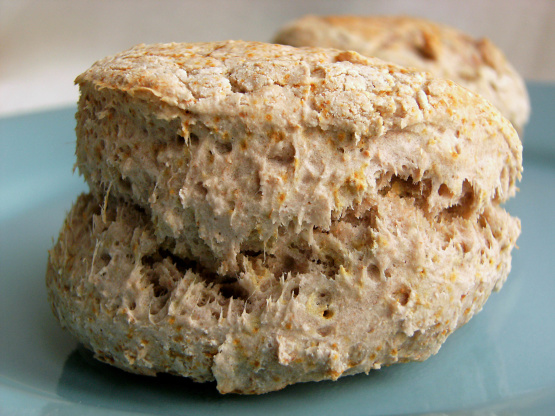 Another Australian Recipe for the Zaar World tour. From The Australian Women's Weekly.

I always make these scones the exact same way and they turn out perfectly each time. The trick is not to over mix it - use a knife to combine the ingredients until it forms a sticky ball (no dry ingredients left) in the bowl, and it is supposed to be a fairly wet sticky mess - just dump it out of the onto a well floured bench and stretch it out to the thickness with well floured hands, and make sure your cutter is well floured too. The less kneading you do, the fluffier the scones will be! The lemonade is not the lemonade we know here in US - it is the lemon-lime soda to use (eg sprite), but the cheaper the brand, the better... - no lemon flavour. It's purpose is the sweetness and fizz - a traditional scone recipe has sugar added. The cream is the substitute for the butter in a traditional recipe. Yes they are very similar to the biscuits you know here, bland-ish, but that is why they are served with jam and cream!
Preheat oven to 450°F
Place all ingredients in a bowl. Mix lightly until combined.
Scrape onto a floured surface. Knead lightly and shape the dough out to about 1" thick. Then use a round cutter(or top of glass) to cut out the scones.
Place on a greased cookie sheet and brush tops with a little milk.
Bake for 10-15 minutes or until the top is browned.
Serve with jam and cream.