Not your standard lemon cheesecake pie. This is a CAKE!! Lemony and delicious. From my "Olde" recipe file.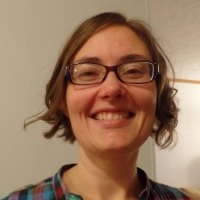 This went over very well at my husband's work. I baked it in a dark nonstick bundt pan at 325 degrees for 60 minutes. I used a powder sugar/margarine/lemon extract glaze instead of the sour cream. To summarize the comments from work: "The cake is firm yet soft and moist. You can taste the "cheese" coming through like hints of traditional lemon cheese cake. The lemon flavor is very close to a real sweetened lemon and not artificial flavored. It is light and does not overpower the taste buds with lemon. Perfection." If I ever have half a can of lemonade (6 oz pink, leftover from another recipe) to use up again, this will be my go to recipe.
Mix above ingredients with electric mixer until moistened, then beat at high speed for 4 minute
Pour into greased and floured bundt pan.
Bake 350 for 50-60 minute
Beat glaze ingredients together until smooth.
When cool drizzle glaze over top.