JustJanS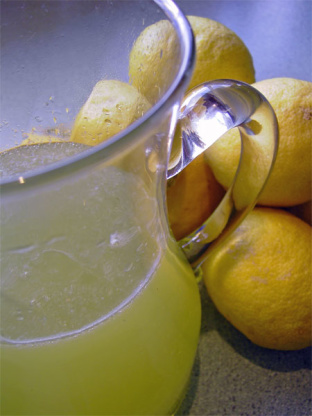 My mum used to make this for me when I was a kid. She would use lemons, oranges or a mix of both, but I prefer just lemons. The recipe suggests 1 cup of the syrup to 2 or 3 cups of water or ginger ale, but I think you need to mix it to your liking.

I made a double batch of this lemonade for my son's Taste of Australia party. Everyone loved it and there wasn't any left. Thanks JustJan Bullwinkle
Put sugar and water in saucepan, heat enough to dissolve the sugar.
Pour over shredded rind and allow to cool.
Strain and add juice.
Dilute to taste.