Lemon-Zucchini Cornmeal Cookies
Boomette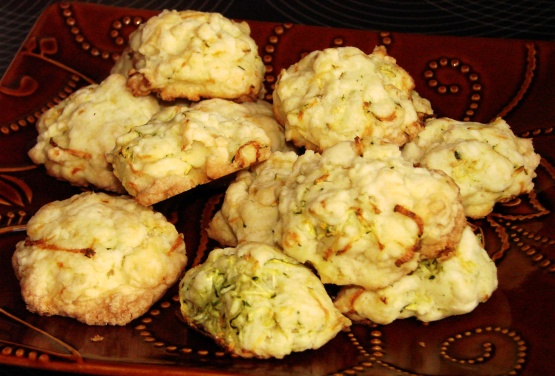 This is a light crunchy cookie and a good way to use up all that summer zucchini, other than zucchini bread.

These were easy & yummy. Not too sweet. I might add a little lemon juice next time but could definitely taste the lemon. Great way to use up all the zucchini we grew.
1. Preheat oven to 325 degrees;. In a large bowl, mix the butter and sugar until pale and fluffy. Stir in vanilla, lemon zest, and salt. Add flour and cornmeal and mix until the mixture is crumbly. Add zucchini and stir until a thick dough forms.
2. Drop dough by rounded teaspoons, 2 inches apart, onto two parchment-lned baking sheets. Bake until cookies are light golden brown at edges, 25 to 30 minutes, rotating sheets halfway through.