mianbao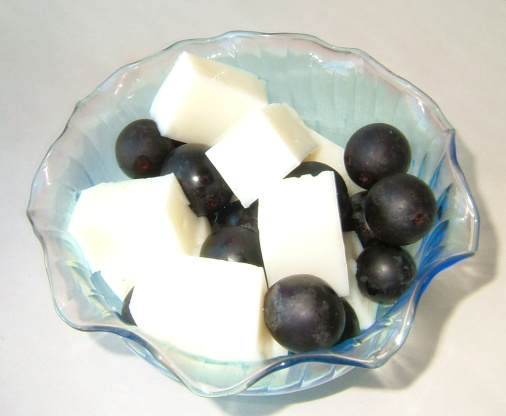 This recipe is from the pages of Ricardo Larrivee's Collection of recipes.

This turned out to be a nice, light and easy to make dessert. I did use lemon oil rather than zest, because I didn't have any organic lemons. Mine was more tart than sweet, which, actually I like, and may be because of the amount of lemon oil I used. Anyway, I recommend tasting the mixture before putting it into the mold. Thank you for sharing this recipe with us.
Lightly oil a 5 x 9 inch cake pan and line with plastic wrap.
Set aside. With the yogurt, try to make sure you use a 4 percent or higher fat content.
In a bowl, sprinkle the unflavored gelatin on the water (1/4 cup), whisk a bit, so the gelatin dissolves, set aside for 5 minutes. Whisking makes sure there are no lumps, when its put in the saucepan.
Set aside.
In a saucepan, bring the lemon juice, sugar and lemon zest to a boil. Add the gelatin, and stir until completely dissolved.
Remove from the heat and add the yogurt, stirring until smooth.
Pour this into the baking dish. cover and refrigerate until set, about 6 hours.
Gently unmold, and cut into 32 cubes. Set aside.
Assemble in dessert dishes or wine glasses, in layers, fruit, jelly, fruit, jelly, and garnish with sprigs of mint.