Thorsten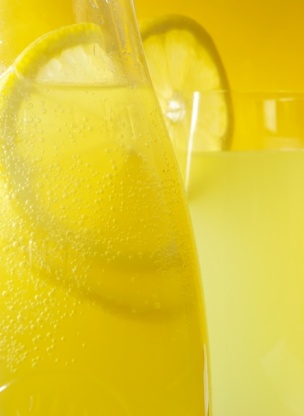 This slightly bitter flavor is more refreshing on a hot summber day than sweet lemonade. Posted for Zaar World Tour 2006. Cook time is cooling and chilling time.

I will make this again. It is so refreshing. I followed the recipe exactly. I served it ice cold with lemon slices and ice cubes added. This is just the best thing on a hot day!
Finely grate the rind and squeeze the juice of 7 of the lemons into a large heatproof bowl.
Remove any seeds.
Finely slice the remaining lemon and set aside 4-6 slices to use for serving. Stir the remainder into the juice.
Stir the sugar into the bowl and add the boiling water. Let cool to room temperature. Chill until serving.
To serve, strain into a serving pitcher and dilute with cold water to taste. Stir in extra sugar is desired.
Serve in chilled glasses, garnishing each one with a slice of lemon.