Lemon Vinaigrette Dressing
PaulaG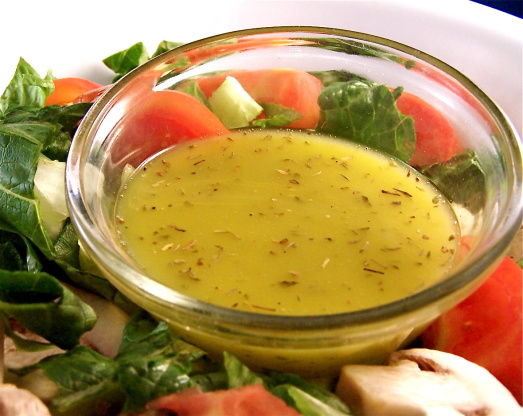 This vibrant dressing requires extra-virgin olive oil, freshly squeezed lemon juice, and fresh oregano. Toss it with baby greens for a cooling side dish salad. Or, use torn romaine lettuce and add tomato chunks, chopped cucumber, crumbled feta cheese, and sliced olives to make the salad more substantial. I got this recipe from a local news television channel.

I ate this over plain lettuce and it was great, I think it would be good on almost anything. Will definitely make again.
Whisk together all of the ingredients in a small bowl, making certain the sugar is dissolved. Adjust the seasonings to taste.
Let sit for an hour or so, and then whisk again before serving.