Rita1652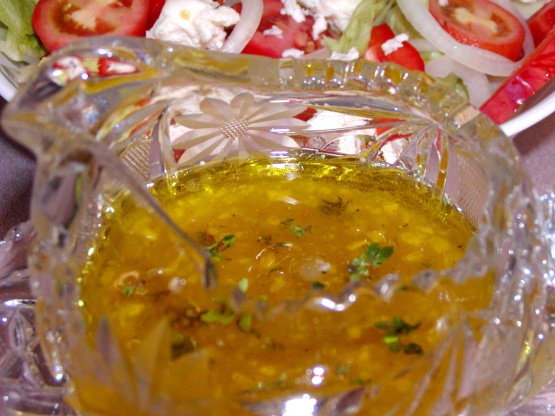 Perfect on a green salad, or as a marinade on fish.

Make a double or triple batch. Use some to marinate chicken breast fillets. Use some to marinate some medium sliced tomatoes. Grill the fillets. Toast some ciabatta. Smear basil pesto on the bread, top with the chicken, a slice of provolone and a tomato slice. Chicken sandwich heaven.
Gently stir the first five ingredients together, do not emulsify. Just before serving, add the fresh Thyme leaves.