BecR2400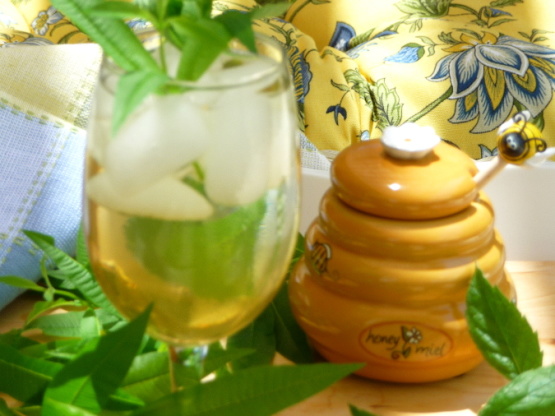 Fast and refreshing, I found this recipe during my search to use some of the lemon verbena I have growing in the garden.

Light, refreshing and very easy to make! I have so much lemon verbena (and mint) growing in the herb garden right now and this recipe makes good use of it. For mineral water I substituted filtered water. Local clover honey, too. Thanks for posting. cg
Bring water to a boil and remove from heat.
Add lemon verbena, mint and honey.
Infuse for 10 minutes, then strain.
Cool and serve over ice.