Prep 20 mins
Cook 25 mins

This is a very thin cake that is ready in no time at all. Originally published in a cookbook titled "Specialties of Indianapolis, Volume 2"...wonder why it is called Lemon Texas Cake instead of Lemon Indiana Cake? Regardless, it is a good lemon cake.
Directions
Combine flour, baking soda, salt, sugar, eggs, and sour cream. Beat at medium speed of an electric mixer until blended.
Combine 1 cup butter and water, lemon rind, lemon juice and lemon extract in a medium saucepan. Bring to a boil. Add to flour mixture, stirring well. Pour into a greased and floured 15 x 10 x 1 inch jellyroll pan.
Bake at 350 degrees for 20 minutes or until a wooden pick inserted in the center comes out clean. Cool in pan on a wire rack for 20 minutes.
Combine remaining 1/4 cup plus 2 tbsp of butter, milk and 1 tsp lemon extract in saucepna; bring to a boil. Remove from heat. Gradually add powdered sugar, stirring until mixture is spreading consistency. Spread frosting on top of cake. Let cool completely in pan on a wire rack.
Most Helpful
Fabulous! This cake has the most velvety pleasing texture out of any cake I've ever made. I baked it in a large jellyroll pan as directed so it's ends up being a huge thin sheet cake. I wouldn't say it was super lemony but was light and sweet. The Icing was very sweet but wasn't so bad spread so thin across the large surface. I think blueberries would be the perfect addition to this. It would be lovely for a baby shower. Made for 1-2-3 hit wonders.

Oh so moist! We halved the recipe and baked it in a 7x11 pan. The cake is so moist and nicely flavored but the icing was just a bit too sweet for our tastes. We still gave it 5 stars though, because the cake is fantastic. Next time we will simply dust it with a little powdered sugar and lemon peel. Thanks for posting such a wonderful treat. :)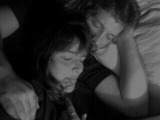 Divine and delicious !! So easy to do as well. I can see this becoming a staple as it is so quick to whip up and I always have lemons from my trees waiting to be used !!