Prep 10 mins
Cook 20 mins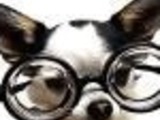 An aromatic digestive popular thoughout Portugal, many swear that drunk at bedtime, it lulls one to sleep.
Directions
Bring the water and the lemon zest to a simmer in a small, heavy suacepan set over moderately low heat.
Once simmering, turn the heat as low as possible, cover, and let the mixture steep for twenty minutes (do NOT allow the mixture to boil or it will become bitter).
Sweeten, if you like, with honey or sugar, strain, and serve steaming hot.
Reviews
Most Helpful
This is good. DD drank her cup too and is asking for more. I just felt it was almost 5 stars but not quite so I couldn't rate it so. I sweetened ours with honey to be healthier. Made for Veggie Swap 31 ~ February 2011.

I loved this! I've been looking for a caffeine-free alternative to my usual cuppa char, but I don't like herbal teas or decaffeinated tea. This was perfect--flavorful, yet not overpowering, and so warm and soothing. I brought it to a simmer, then moved it to my warming burner on high (which is much lower than low on a regular burner). It smelled wonderful while it was heating--like a lemon drop! Thank you so much for sharing this recipe, Chef Kate! Made for Everyday is a Holiday tag game.
Simple and Soothing. I made 1 serving. I drank it warm and unsweetened with my tea straw. I'll be making this again. Made for the Zaar Stars tag game.