MeliBug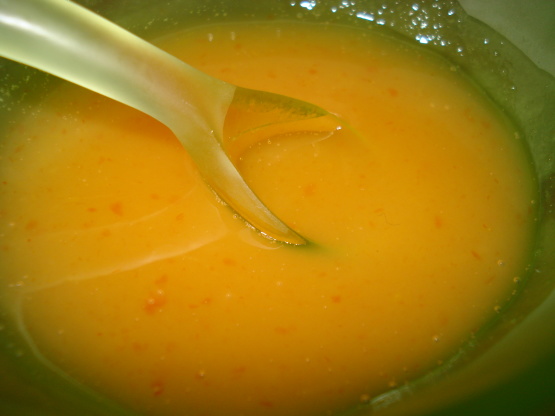 This has been a staple in my house for many years. My friend's aunt use to make this and it is so much better than the sweet and sour sauces of today. One thing that I like is to omit the catsup and add 2 tablespoons diced cucumber AFTER the mixture has cooled.

This recipe went together so easily & had a very nice tasting sauce! I did cut back on the water (using just 4 tablespoons at first) since I wanted it to thicken up nicely! Then, just before it was done I added almost another tablespoon, but that was it! It was great, & I served it with some purchased egg rolls (Will have to make my own next time!) for a group I host each month! Thanks for sharing the recipe! [Made & reviewed as a kidnapped recipe in the Aus/NZ Recipe Swap #16]
Add sugar, the juice of 2 lemons, and the zest of one lemon and catsup.
Mix cornstarch with the water and slowly drizzle into mixture.
Simmer over medium, stirring constantly heat until sauce thickens. It should only take 2-3 minutes for the sauce to thicken.