Tisme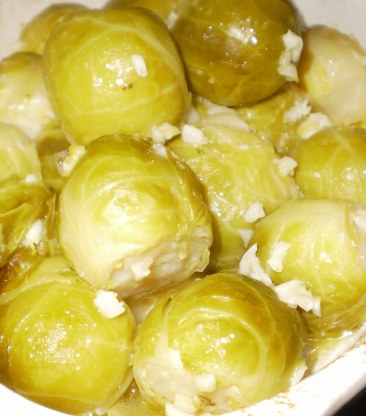 Tangy lemon and garlic coated Sprouts. My favourite way of serving them.

What a delightful way to serve sprouts. My son who almost chokes at the thought of eating sprouts thinks that this is a terrific way to eat them. I used 3 cloves of garlic. In addtion, I sprinkled freshly cracked black pepper over them. Thank you Jenny. You gave me another way to enjoy eating my yummy sprouts.
Cook sprouts, either steamed, boiled or microwaved, until just tender.
Mix altogether the lemon juice, rind, garlic and melted butter.
Pour over sprouts and stir to coat.
Serve and enjoy.