Lemon-Spiced Chicken With Chickpeas

Another healthy looking recipe I have collected and intend to try. I am eating a lot of beans and pulses these days and another way to use chickpeas is never a bad thing. I collected this recipe from the February 2008 copy of the BBC Good Food Magazine. The recipe says that it is suitable for freezing.
Directions
Heat the oil in a large frying pan.
Fry the onion gently for five minutes.
Turn up the heat and add the chicken.
Fry for about 3 minutes until golden.
Stir in the spices and the lemon zest and fry for 1 more minute.
Tip in the chickpeas and stock.
Put the lid on and simmer for 5 minutes.
Season to taste and then tip in spinach and re-cover.
Leave the spinach to wilt for 2 minutes and then stir through.
Squeeze over the lemon juice just before serving.
Most Helpful
This dish was really tasty, and like cluich said, it is better the next day. I will probably use chix thighs in this recipe, I think it will enhance the flavors because I do think with the breasts it lacked a little. That's why the 4 stars.
Okay, I was going to give this only three stars, because when I first cooked and ate it it was really quite bland. However, I threw the leftovers in the fridge and had some later, and it was very tasty! Next time, I think I'll marinate the cut-up chicken in the broth, spices, and the lemon zest before cooking. The flavor was there in leftovers. I just think it needs more time to permeate the dish. Thanks for posting, ER.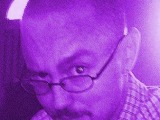 I really enjoyed this meal. The chicken, spinach and chickpeas are really great together. Next time I make this I may up the spices just a tad. Thanks English_Rose.