Suzie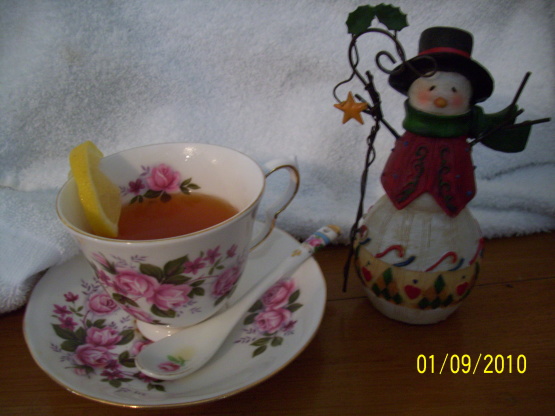 I think this would have been very good if I hadn't steeped it over the time called for (phone call). I used English Breakfast tea bags and did this on the stove adding additional lemon slices after it was brewed. Made for I Recommend Tag Game - February 2010!
In a 2-cup measure combine water, honey, lemon slices and cinnamon.
Micro-cook, uncovered, on 100% power for about 4 minutes or just till steaming hot.
Add the teabags.
Cover and steep for 4 minutes.
Remove tea bags, lemon slices and cinnamon.
Pour into 2 mugs.
Garnish with additional lemon slices, if desired.