Prep 15 mins
Cook 15 mins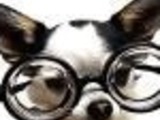 A great Canadian recipe, these pair perfectly with evelyn/athens' canadian strawberry jam.
Directions
Preheat oven to 375 °F.
Place all dry ingredients in a mixing bowl, or in the bowl of an electric mixer fitted with the paddle attachment.
Cut butter into dry ingredients until it resembles coarse meal.
Stir together ¾ cup cream and vanilla and add to dough.
Mix just until dough comes together.
Turn dough onto a lightly floured surface. Roll dough twice to an inch thick, each time folding in half (this is the secret to a flaky scone).
Roll dough to ¾-1 inch thick and cut desired shapes.
Place on a greased or parchment-lined baking sheet and brush with remaining cream.
Bake for 15 to 18 minutes, until tops are nicely browned.
Most Helpful
These were pretty good. i decided to try them with 2/3 whole wheat flour, which made them rather heavy, but still a very nice scone. I used Cookgirl's advice and made some lemon curd to go with. Yum!
My friend and I got together today and baked these and served the scones with Marie Alice's Recipe #102736. Wasn't quite sure if I understood Step #6 considering I'm not a baker, but everything turned out right thank goodness. I used whole milk for the dough and brushed heavy cream on the tops of the scones. Thanks!

superb super scones..what more is there to say!