Lemon Sauce for Broccoli or Cauliflower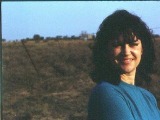 Tired of cheese sauce? Try this quick sauce for a change. MAY 2008: EDITED to add the small amount of sugar the reviewers suggested -- thank you both! This recipe only makes a small amount of sauce, for a small to medium head of broccoli (I usually break mine into florets), so double the recipe for more sauce.
Directions
Melt butter over medium heat.
Add the rest of the ingredients.
Whip with a whisk while bringing it all to a simmer.
Butter might separate but it won't any difference to the taste.
Toss the hot broccoli or cauliflower florets with the sauce.
(You might like to adjust the seasoning to your taste, or decrease or increase the lemon juice).
Reviews
Most Helpful
Good, simple, fast, light, and different. Quick to make, as well. I often just use plain lemon juice on vegetables instead of salt, but this is a couple steps up from that. We had no coarse mustard, just Dijon, but that works fine, too. Use the sugar, it won't be sweet, but balances the acidity nicely.I bet it would be great on asparagus, green beans, brussels sprouts, sweet potatoes, almost any veg.

This was such a nice change from the usual cheese sauce! I followed Jen's tip and added 1/2 tsp sugar to cut the sharpness. I also used dijon mustard as I didn't have any coarse grain. I tossed the cauliflower with the sauce and it was the perfect amount. I steamed 1 cauliflower. Thanks for sharing!
A nice change from all other creamy sauces for these vegetables. I found it a little 'tart' for my taste so added about 1teasp sugar the second time I made it. DH loved it as written. The mustard and lemon work well together. Have added to my 'keeper' file :)