Lemon Sauce for Broccoli or Cauliflower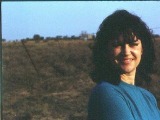 Tired of cheese sauce? Try this quick sauce for a change. MAY 2008: EDITED to add the small amount of sugar the reviewers suggested -- thank you both! This recipe only makes a small amount of sauce, for a small to medium head of broccoli (I usually break mine into florets), so double the recipe for more sauce.
Directions
Melt butter over medium heat.
Add the rest of the ingredients.
Whip with a whisk while bringing it all to a simmer.
Butter might separate but it won't any difference to the taste.
Toss the hot broccoli or cauliflower florets with the sauce.
(You might like to adjust the seasoning to your taste, or decrease or increase the lemon juice).