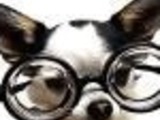 Wonderful to use as a rub or to sprinkle over fish or chicken as it comes off the grill (or to sprinkle on most anything). It will keep up to 3 months if stored in an airtight container.
Directions
Place everything except the whole garlic clove into food processor and pulse until the salt is slightly ground and the ingredients combined.
Pour the salt mixture into a jar and push the whole garlic clove down into the salt; cover the jar.
Reviews
Most Helpful
I love this stuff on EVERYTHING. Sometimes when I'm sad, I'll open the lid and give it a sniff and instantly I perk up.

Made some today, it smells amazing.

I will come back and rate this properly once it has had a chance to "mature"a little and when I have used it in my next suitable recipes. First impressions are that the smell is wonderful and that this should be a winner. I used rock salt, and put a little into the processor with the garlic, rosemary and lemon so that it was made into a fine blend and added more of the bigger salt lumps later before putting it, with it's inserted garlic into small jars. Thanks !