Lemon Rosemary Mayonnaise
Barb G.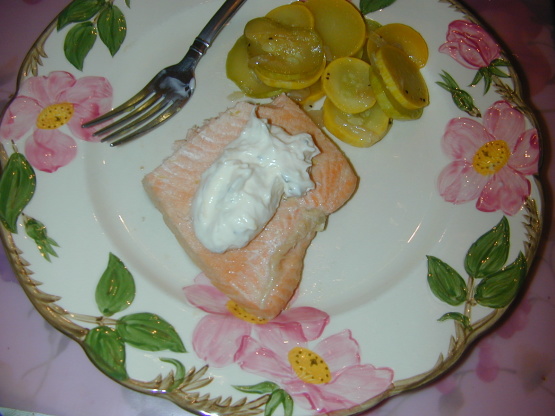 From Southern Living, this is a simple, yet elegant mayonnaise. Use in place of tartar sauce on fish, on bread, with meats, tuna, chicken salad, or cheese and tomatoes!
This a lovely aioli, I love the combination of flavors. I started with about 2 Tbls of mayo, used my mortar & pestle to grind up dry rosemary - about 1/2 tsp or so, used a small clove of garlic, about 1/4 tsp of zest and a few squeezes of lemon juice, I also added a little black pepper. I had a left over chicken scallop that I had pan grilled and used it with the aioli to make a sandwich on whole grain bread. I found it interesting that the rosemary flavor stood out more on the sandwich then tasting the mayo out of the dish, so I would cut back a little on that. If making a bigger quantity I would increase the garlic, as a personal preference. Thank you Sharon another wonderful recipe. Made for 123 Hit Wonders Tag.
Mix all ingredients together. Keep in refrigerator.
You may substitute parsley for rosemary, if desired.