Lemon Rosemary Chicken Thighs
Got from a pamphlet. Prep time includes marinade time
Make and share this Lemon Rosemary Chicken Thighs recipe from Food.com.
Directions
Whisk together marinade ingredients.
Place chicken thighs and marinade in ziploc; refrigerate 30 min-1 hour.
Discard marinade and grill thighs over medium grill about 6-8 minutes per side or until no longer pink.
Reviews
Most Helpful
Great chicken! I used bone-in, skin-on thighs and baked them in the oven for about 40 minutes at 350F. The flavor from the marinade was delicious. I will try it again with boneless thighs on the Foreman grill this winter!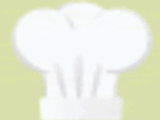 My chicken got stuck waiting in the marinade for about 4 hrs and I can't say that it did a bit of damage. It came out moist, tender and delicious. This is very simple and made with a few basic ingredients, you just can't miss with this one.

Very easy, tasty and adaptable, we have done chicken this way for years and have always enjoyed it. I made using chicken breast as that is what we had on hand. Thanks for the post.