Boomette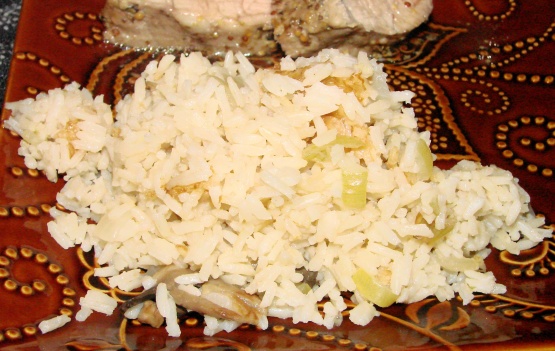 From Gooseberry Patch Backyard Gatherings.
The mushrooms in this rice are a great addition. But we would have like more in the rice. So next time I may use the 8 ounces package. I used 1/2 tsp of dried oregano cause I didn't have fresh. The lemon taste is great. But still it needed something more, maybe garlic.
Add oil to a large skillet over medium heat.
Stir/saute onion and mushrooms until tender.
Add in rice; saute for 1 minute.
Pour in hot water, lemon rind, and oregano.
Put the lid on the skillet and simmer for 10-20 minutes or until liquid has evaporated.
Remove from heat; add lemon juice and fluff before serving; taste and adjust seasoning with salt and pepper.