diner524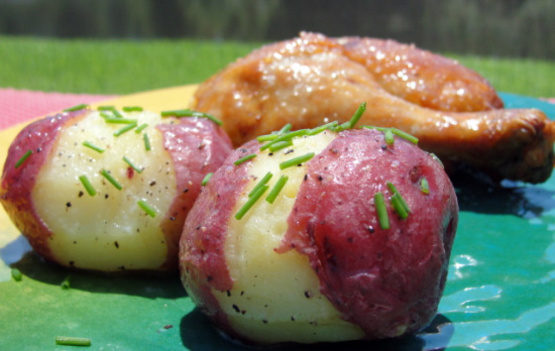 a great side dish for any meal

I made these in the crock pot as posted, and loved the way they held together cooked that way. The presentation is beautiful. But the flavors didn't really get into the potato because of the skin, and I think it might enhance the taste of the potatoes to dice them up before pouring the butter on them. Next time I'll try that. Served these with fish and they were thoroughly enjoyed. Thanks for sharing!
cut a strip of peel from the middle of each potato.
Place potatoes and water in slow cooker.
Cover and cook on high for 2 1/2 to 3 hours.
Drain.
Combine butter lemon juice, chives, and parsley, and pour over potatoes.
Toss to coat, and season with salt and pepper.